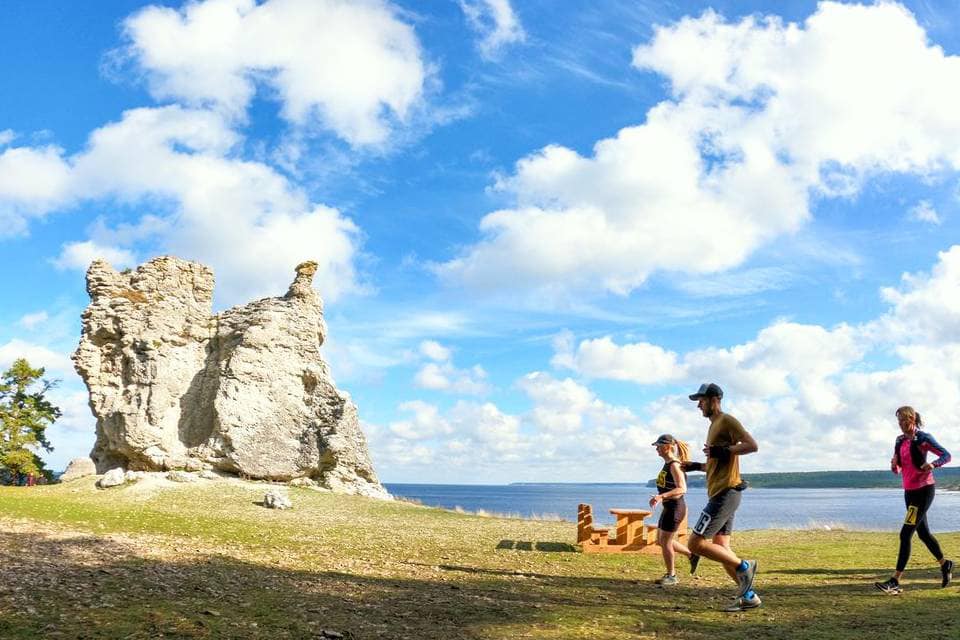 Vad är Gotlands Ultra Marathon?
Det är ett av Sveriges vackraste ultramarathon. Starten går klockan 9 på morgonen vid Hallshuk på norra Gotland och banan går längs med kusten med havet till höger hela vägen in till Visby och avslutas upp för Gutebacken.
Sträckan är cirka 52 km och det finns en depå vid ca 23 km och ett fikastopp efter ca 40 km. Ett visst antal kontroller måste passeras på vägen och asfaltslöpning är förbjuden (förutom sista biten in mot Visby).
Gotlands Ultra Marathon starts at Hallshuk and finishes in Visby after 50 km of wonderful coastlines.
Read more: https://gotlandultramarathon.se/